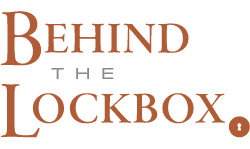 So - What is Behind The Lockbox?
In this video series we address the most common real estate questions, including how to hire a real estate agent, when's a good time to sell a house, plus tips on getting your house ready to hit the market. Enjoy!
Do I Need a Real Estate Agent?
Sure you could sell your house on your own, but in order to sell one of the largest assets you have you need a trained professional who knows how to navigate the market and how to get you the best deal possible.
3 Tips to Get Your House Ready to Sell
What are the 3 simple – yet effective – things you can do to get your house ready to sell? Terry explains in this episode of Behind the Lockbox. Are you wondering if your house is ready to sell? Contact us today.
Should I Get My Home Pre-Inspected?
Ever wonder if you should get a pre-inspection? Terry explains why you should get your home pre-inspected and how it can save you money in the long run! Do you have questions about selling your home? Contact us today!
Do I Need an Open House?
Ever wondered if you need an open house when selling your home? In this episode of Behind the Lockbox, Terry explains the benefit of having an open house. Looking to sell your home? Contact us today!
How Should I Pay for my Home?
When purchasing a home, you have to decide how you will pay for your new home. Terry explains the importance of finding the right lender. You want to find someone who is local and knows the market. Thinking of buying a home? Contact us and we would love to answer any questions you have and help you find your dream home!