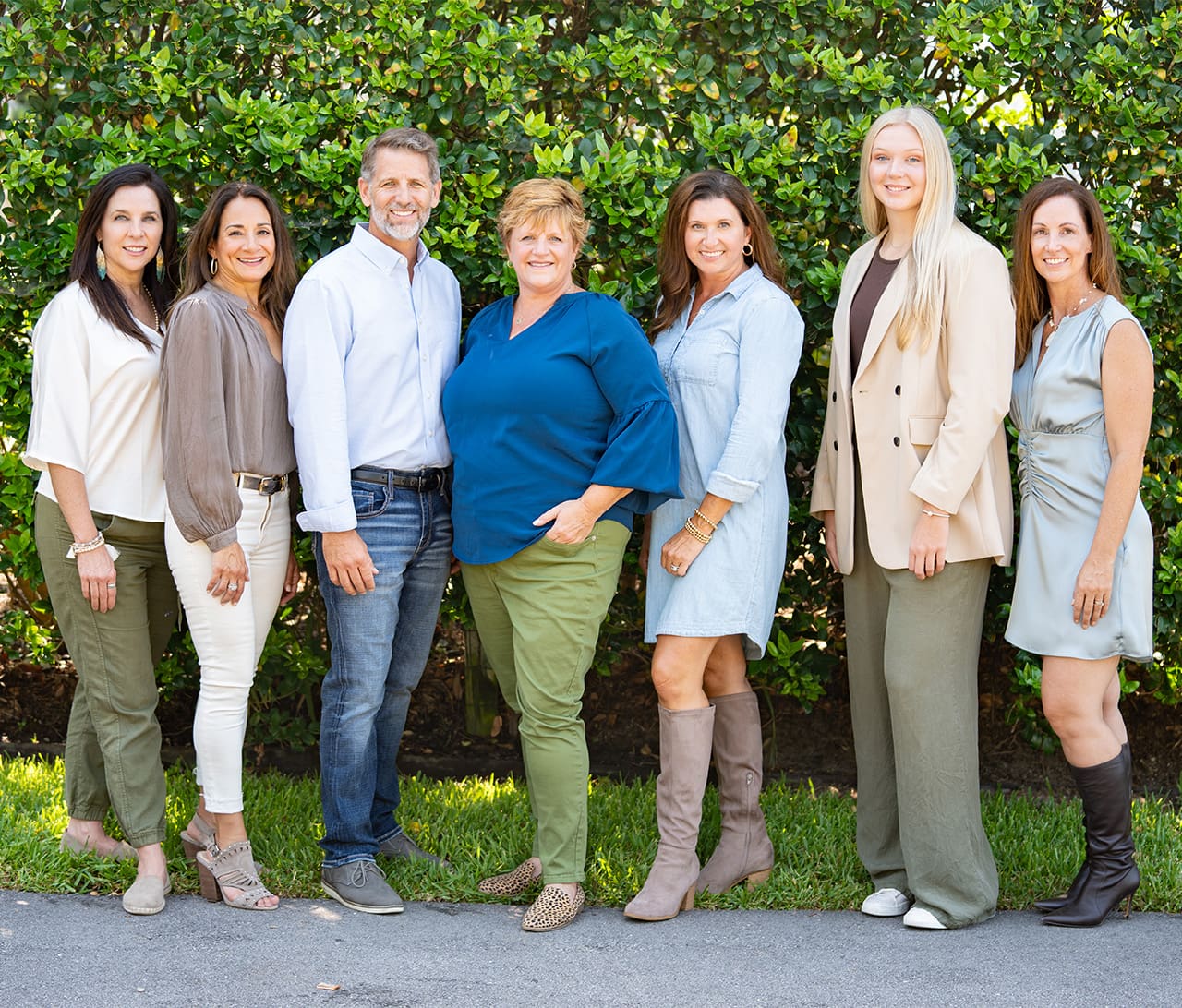 Have You Been DAYDREAMING About Your Next Home?
There is nothing more rewarding for us than helping others make the most of their home buying and selling opportunities throughout Charleston. We are passionate about the lifestyle Charleston offers and dedicated to providing the best customer service possible. By combining our individual skills with a shared commitment to excellence, we are the team you can count on.
What Our Clients Are Saying:
"Terry has a gift for this industry. Her experiences has shaped her into a realtor that knows what it takes to turn a house into a home. I called on Terry to help me decide if my home kitchen remodeling plan was the right investment. When she visited, she had a better idea... to knock down a wall, build an island, etc. And, her vision turned out to be more cost effective than my plan of updating cabinetry. And, she showed me how to move a few things around to make my kitchen more appealing and functional. We have since followed other suggestions, and our house truly feels like home! All thanks to Terry. And, when we sell our home one day, I'll be sure to use Terry & Tim Haas."
"I can't say enough about Terry & Tim Haas! Terry's commitment to her clients and understanding of the market are second to none. I've seen a number of situations where she has the right buyer in mind before she even puts a house on the market. There are a lot of real estate agents, but I've seen very few like Terry & Tim who treat every communication & every transaction like they are working with family."
Stacy Chisum
Happy Customer
"Terry and Tim are truly amazing. When I was going through a difficult time in my life, one of the turning points for me was when Terry helped find a perfect home for me and my 2 kids. A home that was not even on the market but Terry looked into because she thought it would be a great fit for me. And it was! And I will be forever grateful to her for going beyond her duties as a real estate agent, and for just being a great human being. Her and Tim made every step of the home buying process as simple as can be. I would not hesitate to ever recommend them to anyone in the market for buying or selling their home."
"Terry is AMAZING! After meeting her the first time I felt like we had known each other for years and I was immediately comfortable working with her. She knew exactly what to do to prep and position our home perfectly so that we could get the most money for our home. She was there from start to finish and she is family now, I highly recommend her!"
"Terry & Tim are both personal friends as well as business associates. They are fair, hard working, and knowledgeable regarding the Real Estate industry! Not only motivated by commissions, Terry takes pride in pairing people with opportunities. Her dedication to people, and her passion for what she does, speaks volumes in helping you make the biggest purchase of your life or selling your home! Trust is what I can guarantee when working with her company! You wont have to worry about buying or selling... she does an amazing job!"
"Terry Haas is one of my very favorite people in every way. From the genuine care and hard work she puts into her clients, to the genuine care and hard work she puts into her friends, neighbors, and community, she is a truly remarkable person. My mother is moving to Charleston in the coming months, and there is no one I would trust more to ensure she finds the very best home to meet her needs than Terry and Tim Haas. You will be delighted with the thoughtfulness and expertise they will bring to the table as you search for your new home here in Charleston."
You Should Be On Our Mailing List!
Want to stay up-to-date with Charleston's Real Estate world? Want to join in on all the fun? Fill out our form and stay in touch!