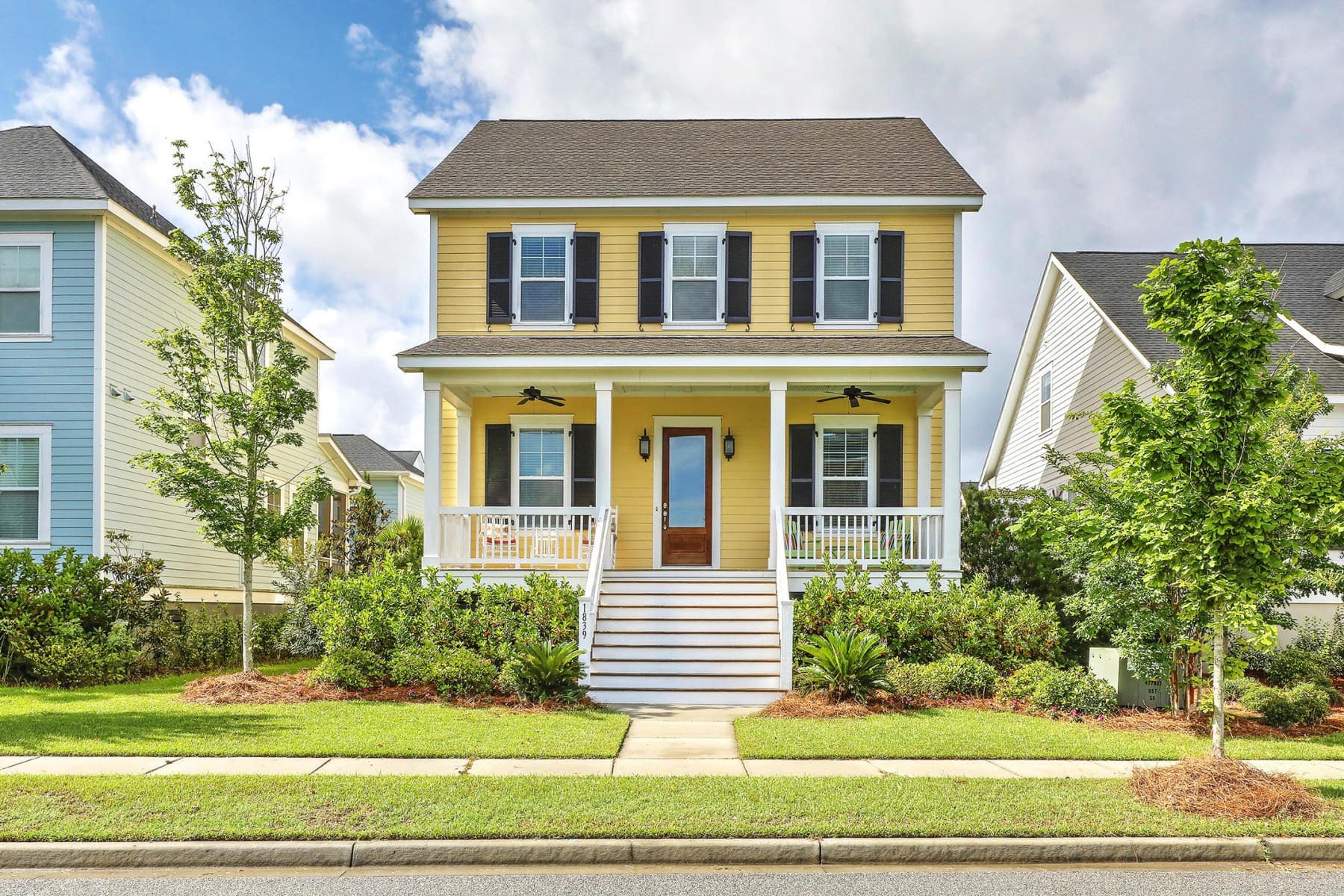 Clements Ferry & Point Hope
Clements Ferry is a very quick growing area with large-scale developments being built and numerous others in the works for the future. The area boasts many businesses, churches, and residents that are relocating to take advantage of the opportunities in this growing area of the Lowcountry.
Located just 25 minutes from downtown Charleston, Point Hope is a 9,000-acre site and the last remaining large-scale development opportunity in Charleston's growth corridor. This property is intended to be a "complete community", balancing and blending convenience and the natural environment of Point Hope.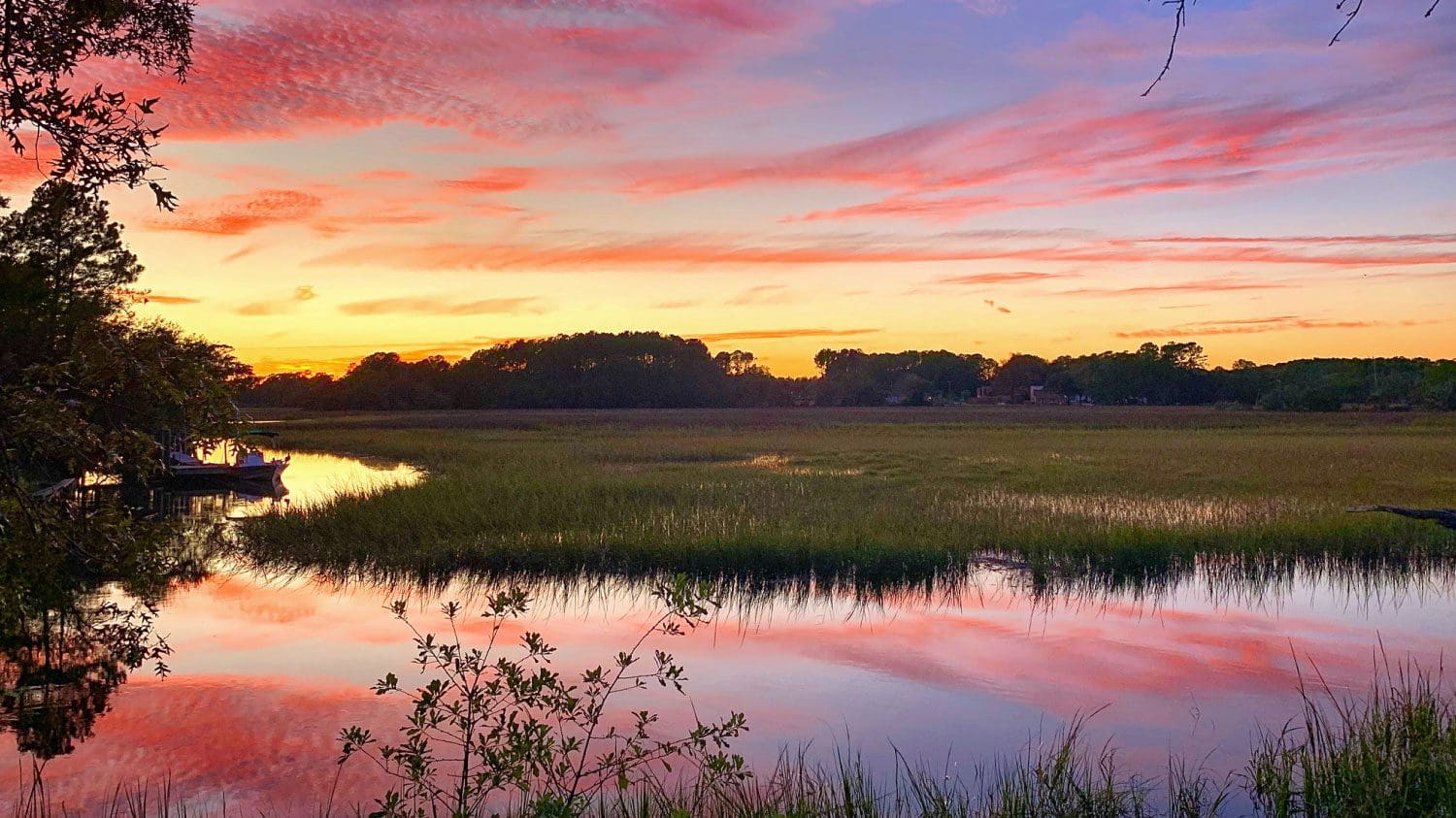 Daniel Island
Still considered a part of the City of Charleston, Daniel Island is located in Berkeley County and situated between the Cooper and Wando Rivers just northwest of Mount Pleasant. It was once entirely owned by a single-family up until 1997 when it was sold to The Daniel Island Company to be developed responsibly in accordance with the Harry Frank Guggenheim Foundation plan for the area. The entire community, both residentially and commercially, is still planned on this basis of responsibility today.
The active lifestyle of the community on Daniel Island is supported by hundreds of acres of parks, neighborhoods, shops, and restaurants. All Daniel Island communities are each centered around one of its eight parks. There are also two professional sports facilities – the Family Circle Tennis Center and MUSC Health Stadium.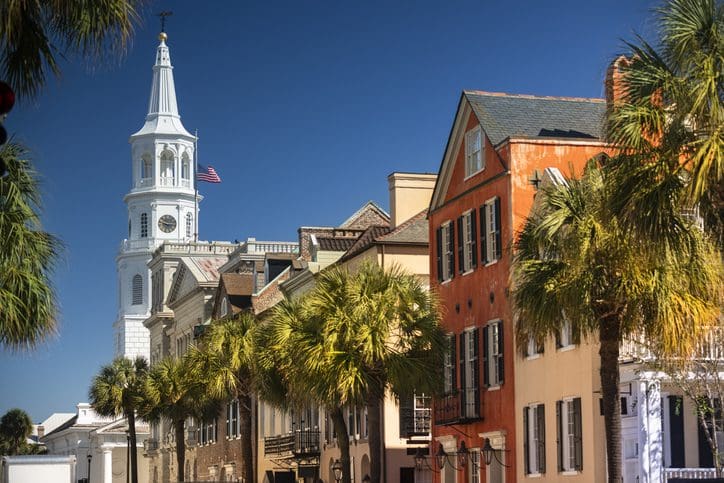 Downtown Charleston
Charleston is the oldest city in South Carolina and is located on the Charleston Harbor between the Ashley and Cooper rivers. Charleston has a rich history, unique architecture, a vibrant restaurant scene, culture of hospitality, and has received awards including "World's Best City" by Travel + Leisure in 2016.
The downtown portion of Charleston is on the peninsula between the Ashley and Cooper Rivers. The city also includes the popular residential districts of James Island, Johns Island, West Ashley, and Daniel Island. Charleston has extremely well preserved architecture and easily recognizable home designs.
Some of the historic and popular neighborhoods in downtown Charleston include South of Broad, Harleston Village, Cannonborough Elliotborough, Hampton Park Terrace, and Wagener Terrace. These downtown areas include many restored wood front houses, pastel townhouses, trendy restaurants, boutiques, antique stores, and historic buildings and churches.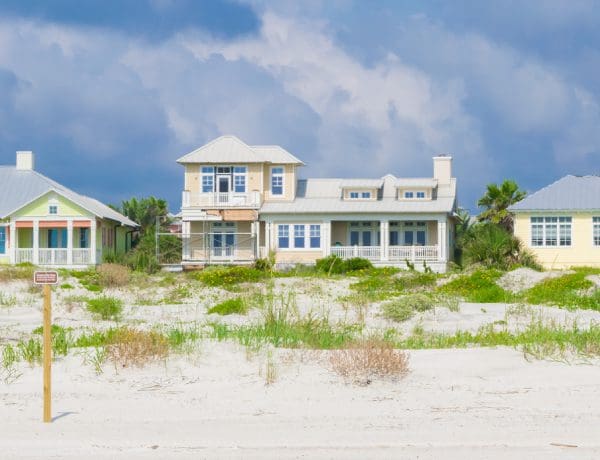 Isle of Palms & Sullivans Island
Alongside the east coast of Mount Pleasant is Sullivan's Island, with Isle of Palms located north. Isle of Palms, better known simply as IOP, is well known for its sprawling beach and active community. A mix of year-round residents and vacationers, there is always something to do, like attend a concert on the beach or play a round of golf at the popular Wild Dunes Resort.
Sullivan's Island is located at the entrance of the Charleston Harbor and once was an active military site during the American Revolution where a major battle took place at Fort Moultrie. Today, Fort Moultrie is a preserved historical site for tourism. Sullivan's Island real estate is very attractive, boasting larger homes on oceanfront properties. The beaches are kept pristine and it is not uncommon to see surfers, windsurfers, kites, dolphins, and pelicans all year round.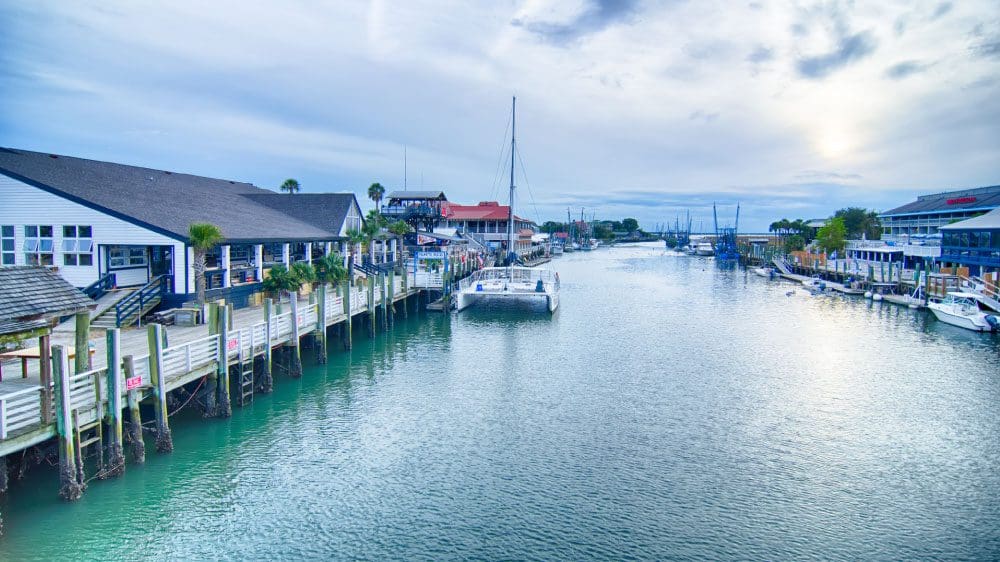 Mount Pleasant
Located just east of Charleston, Mount Pleasant edges along the Charleston Harbor, Cooper River, and tidal Wando River. Just over the Ravenel Bridge, this city is also home to The Old Village District with homes that date back to the 18th Century as well as Patriots Point Naval and Maritime Museum and Mount Pleasant Memorial Waterfront Park. The beautiful parks and historic sites are just a couple of the reasons Mount Pleasant is attracting a growing number of new residents and year-round visitors.
Some favorite points of interest are Boone Hall Plantation, the former cotton plantation with 300 years of history, as well as Patriots Point Links and Charleston National Golf Park for some of the best golf in the area. If you like seafood, look no further than Shem Creek for the freshest catches of the day at this popular restaurant and nightlife destination.
Popular neighborhoods in Mount Pleasant include Cooper Estates and The Groves, Ion, Hobcaw Point, Old Village, Oyster Point, Snee Farm, and Belle Hall. As experts in the area, Terry and Tim are happy to work with clients in these and other surrounding neighborhoods.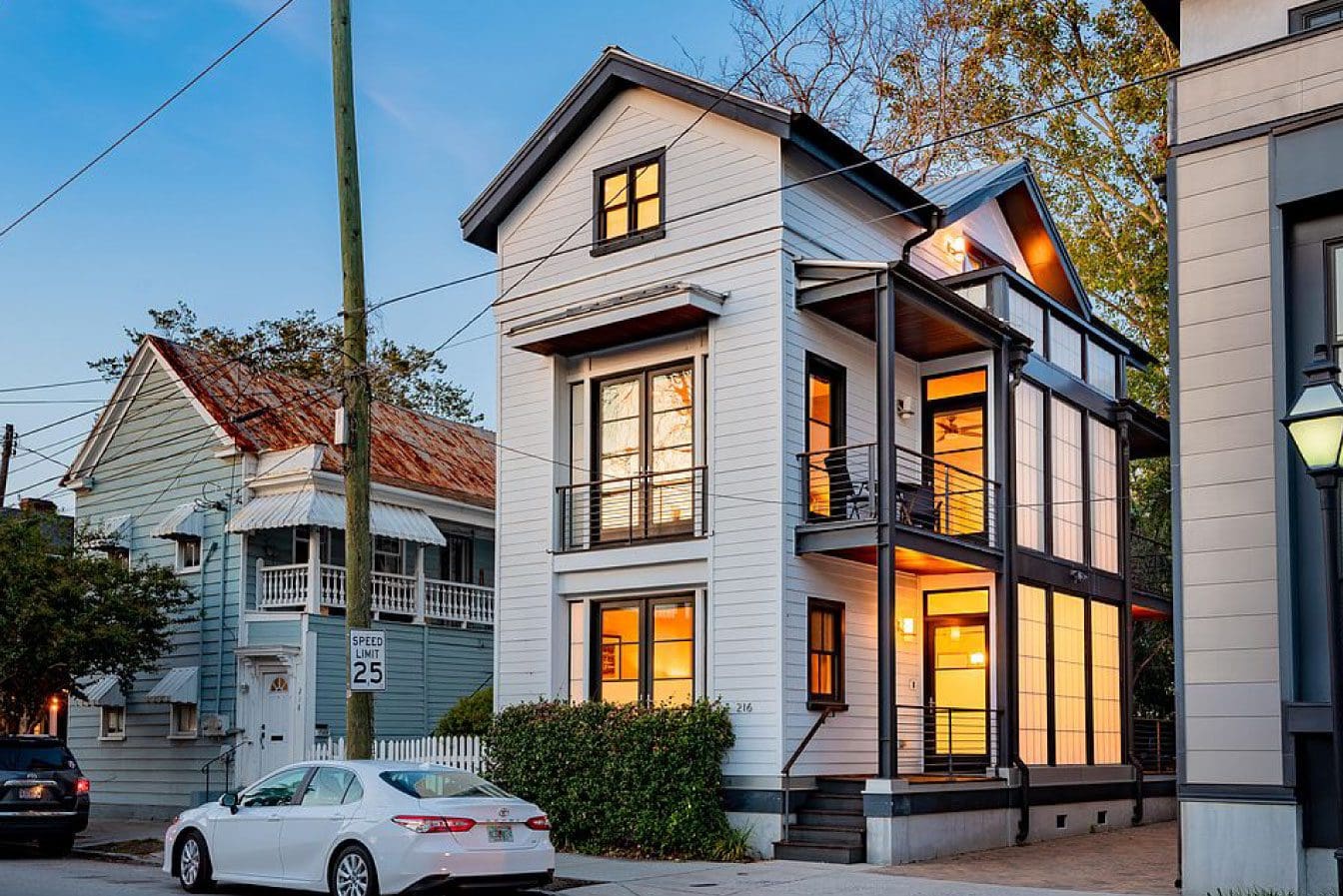 North Charleston
Just a short drive up the road from downtown, North Charleston offers a more affordable and family-friendly style of living. One very well-known neighborhood is Park Circle, a garden-based community with many easily walkable streets, local shops and restaurants, as well as the Olde Village District. North Charleston has seen a lot of developments in recent years, making it a hot spot for both residential and commercial real estate.
North Charleston is a hub for many businesses, employees, and travelers, as many big businesses like Boeing and the Charleston International Airport are located here. The area has lots to do and see, housing numerous local breweries, award-winning restaurants, and the Tanger Outlets.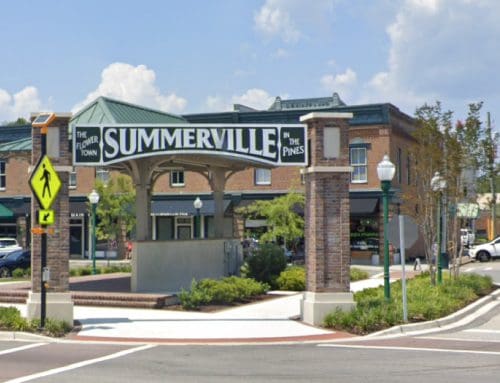 Summerville
Located just north-west of Charleston about 30 minutes away, Summerville is quickly growing with more residents and businesses. Each year, the town sees an increase in affordable homes and new communities being built. The town is famous for its annual Flowertown Festival, where attendees can find gorgeous locally grown azaleas and lots of family-friendly activities. Summerville is also known as the birthplace of Sweet Tea.
Rich in history, Summerville has a wide variety of homes, some of which date back to the 1830s. The town has several locations that are part of the National Register of Historic Places, including Middleton Place and the Summerville Historic District. Different from other Charleston landscapes covered in oak trees, Summerville hosts lots of pretty pines and forest lands.